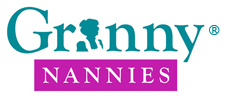 Granny NANNIES of Phoenix, AZ
668 North 44th Street,
Suite 300
Phoenix, Arizona 85008
Phone: 602-438-2273
Our number one priority is ensuring you receive the home care you or a loved one require and deserve in Phoenix. We go to great lengths to find the services of compassionate, caring and experienced private duty caregivers who can provide the best home health care available.
Right at Home
832 W. Baseline Rd. #16
Mesa, AZ 85210
Phone: 480-632-1100
Right at Home provides quality home care for the elderly and disabled at their home. We employ CNA's and caregivers to assist with our clients needs any where from companion care to incontinent care. We offer on going paid training and have an excellent bonus structure for employees that go above and beyond.
Golden Heart Senior Care
9375 E Shea Blvd., Suite 280
Scottsdale, AZ 85260
Phone: 480-351-0388
Golden Heart Senior, head quartered in Scottsdale, provides high quality ADLs in 94 zip codes. We do supplemental staffing in facilities, private care in facilities and home care. We enjoy working with AMTI Students. Please visit GoldenHeartScottsdale.com for more information and to complete an application for employment.
Senior Resource Group
Marilyn Thompson
AZ Regional Recruiter
Phone: 480-639-9128
email: Marilyn.thompson@srg-llc.com
For more than 29 years, Senior Resource Group has been developing and operating award-winning luxury senior living communities throughout the United States. In Arizona we have five communities in the Phoenix area and three in the Tucson area. Our communities are known for their exceptional care and service. At Senior Resource Group you will find an outstanding working environment, great training programs, and many opportunities for professional advancement.